The Coffin Joe Wiki
The Wiki devoted to
José Mojica Marins

  About this site
This fan-created wiki began November 6, 2009. It is a collected database of images, videos, information, and resources about the works of Brazilian filmmaker and media personality José Mojica Marins
and his fictional character Coffin Joe.
Please read the editing guide before contributing.

  Featured film articles
  Featured video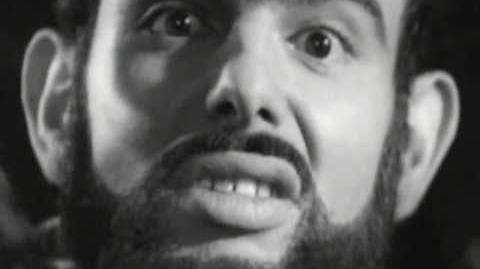 At Midnight I'll Take Your Soul

Opening titles and introduction
At Midnight I'll Take Your Soul (1963) (original title: À Meia Noite Leverai sua Alma) is a Brazilian horror film written and directed by José Mojica Marins. It is Brazil's first horror film. (more...)



  Random images



Cover art: Necrophagia
The Divine Art of Torture
Freaky Zé do Caixão
Dimitri Kozma, deviantart.com

  José Mojica Marins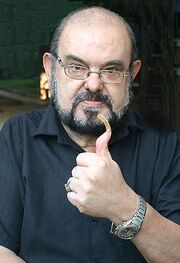 "Coffin Joe" is the loose translation of Zé do Caixão, the fictional creation and evil alter-ego of José Mojica Marins. (more...)
  Site Contents
| | | |
| --- | --- | --- |
| Film articles | Media categories | |
  Random quote
"Flesh will be blood, and blood will become water... to bathe the eternal sin... and glorify the pleasures of pain... in the body of the damned. So it shall be, from one galaxy to another, from one existence to another. The little, forever midgets, and the great, eternal giants."
―Coffin Joe, Awakening of the Beast
  Visit the official site
Homepage of the official Coffin Joe website

(http://www2.uol.com.br/zedocaixao/index.htm)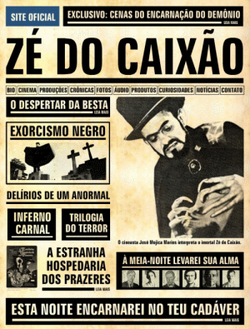 For editors
Community content is available under
CC-BY-SA
unless otherwise noted.